READY MADE EYE CARE POST
Your eyes are an important part of your health. Most people rely on their eyes to see and make sense of the world around them. But some eye diseases can lead to vision loss, so it is important to identify and treat eye diseases as early as possible. You should check your eyes as often as your health care provider recommends or if you have any new vision problems. And just as it is important to keep your body healthy, you also need to keep your eyes healthy. Share Ready Made Eye Care Post with your patients.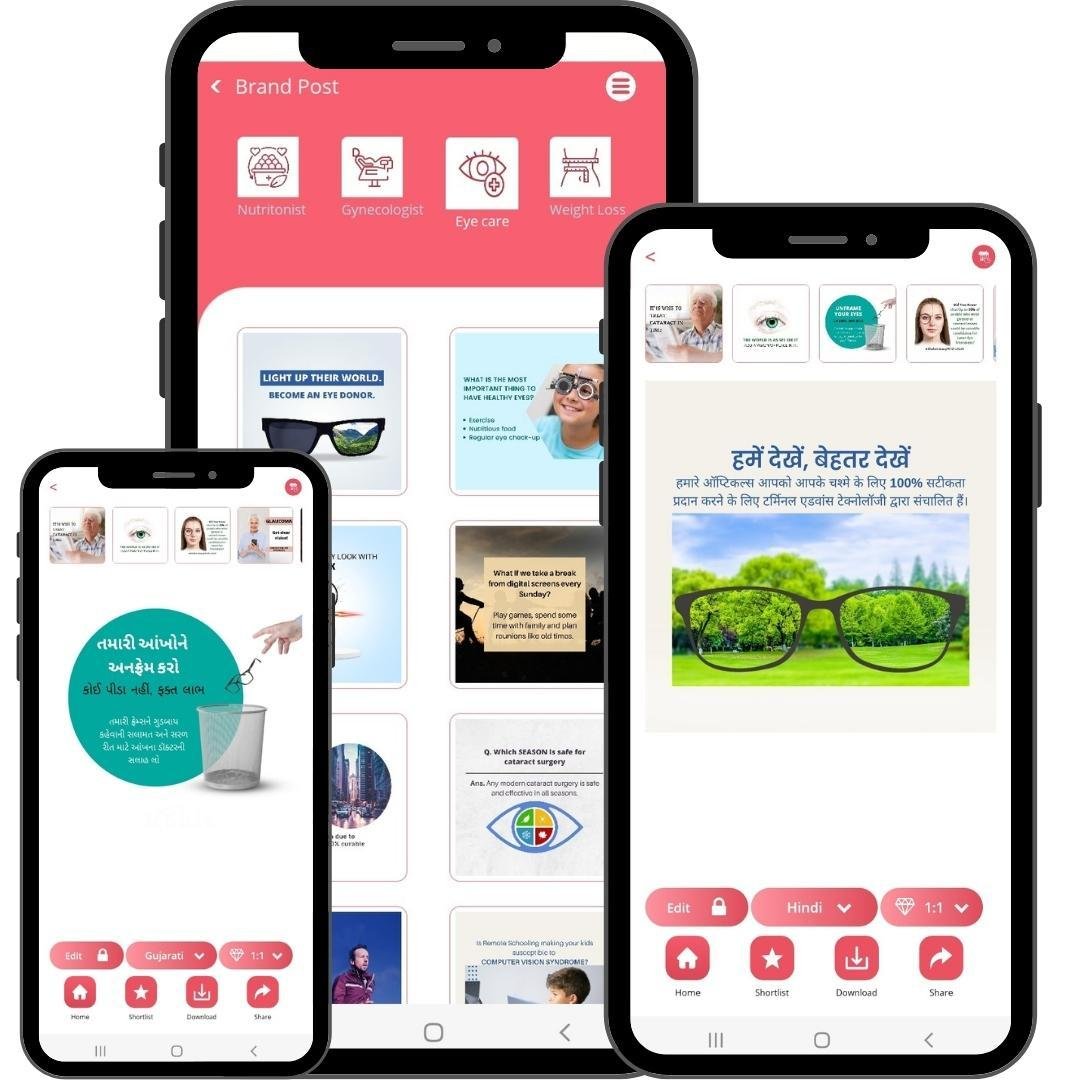 CAN I CREATE A POST WITHOUT KNOWING DESIGN SKILLS?
Whether you are a small business or a medium business person, whether you are a juice wale or an eye care wale, it is not necessary that you should have design skills to create a post. From Now, You can create a post for your business on the Picwale app in just a few clicks. We have allowed the same design to be made in different languages and ratios.
DOWNLOAD EYE CARE POST IN JUST A FEW CLICKS

LOGIN
First, log in with your mobile no. and fill in your profile

SELECT CATEGORY
Select your category from 150+ business category

GET STARTED
Now, You are ready to download Eye Care Post.
OUR APP FEATURES
EASIEST INTERFACE

Shortlist/Reminder Designs
Multiple Language/Ratio
No Ads & Watch Credit
BIGGEST DATABASE

Royalty-Free Images
No Attribution Required
Adding 100 New Designs Per Day
LOWEST PRICING

120 Designs Free
Blank Image Download
Premium Designs < 1 Rupee