READYMADE INTERNATIONAL NURSES DAY POST
In the healthcare sector, where there's a fine blend of science and humanity, nurses form the backbone, providing holistic care and support to patients. On the 12th of May every year, the world unites to celebrate International Nurses Day, an occasion aimed at honoring the invaluable contributions made by nurses to society. International Nurses Day falls on the birthday of Florence Nightingale, a pioneer in the field of nursing, renowned for her work during the Crimean War and her indelible contributions to modern nursing practices.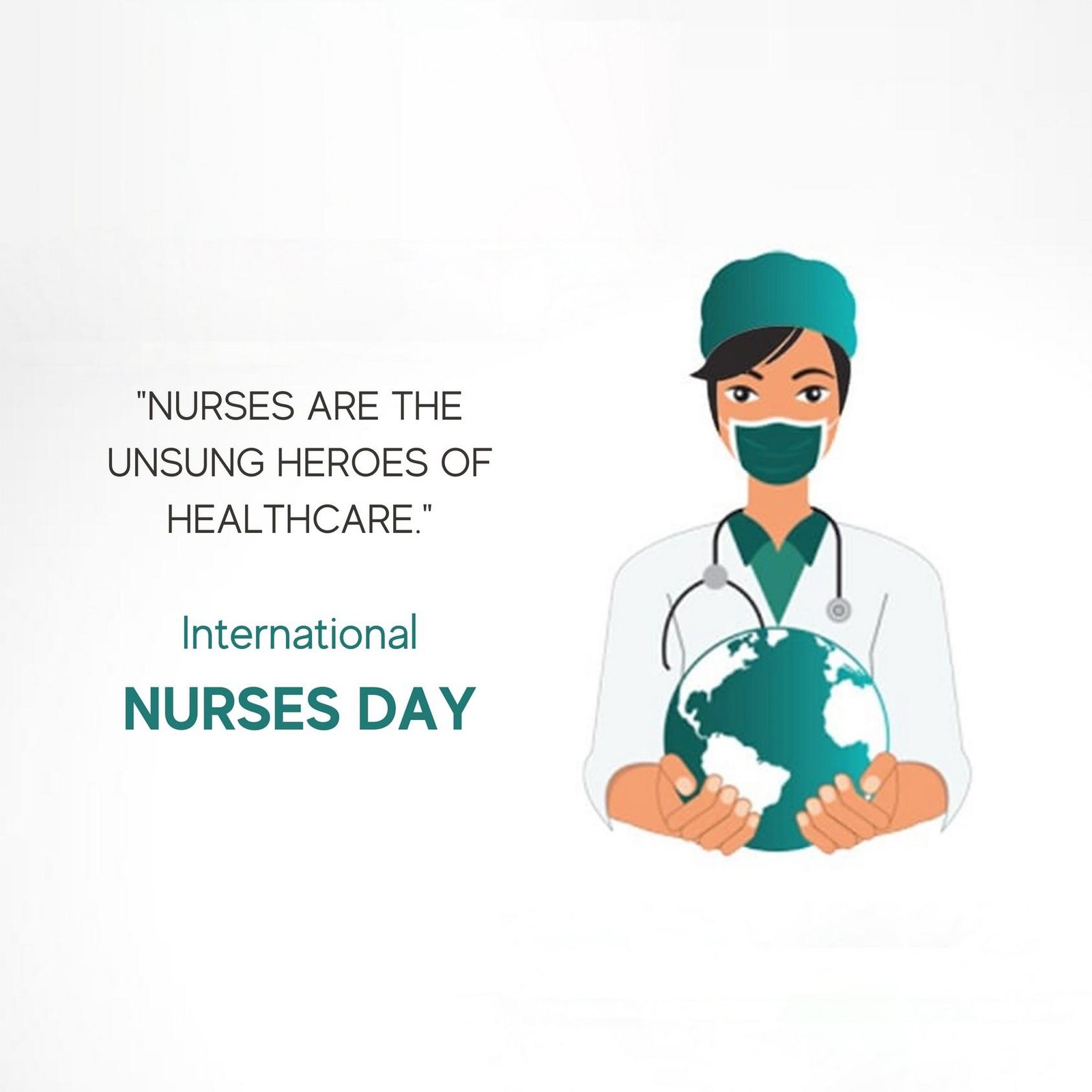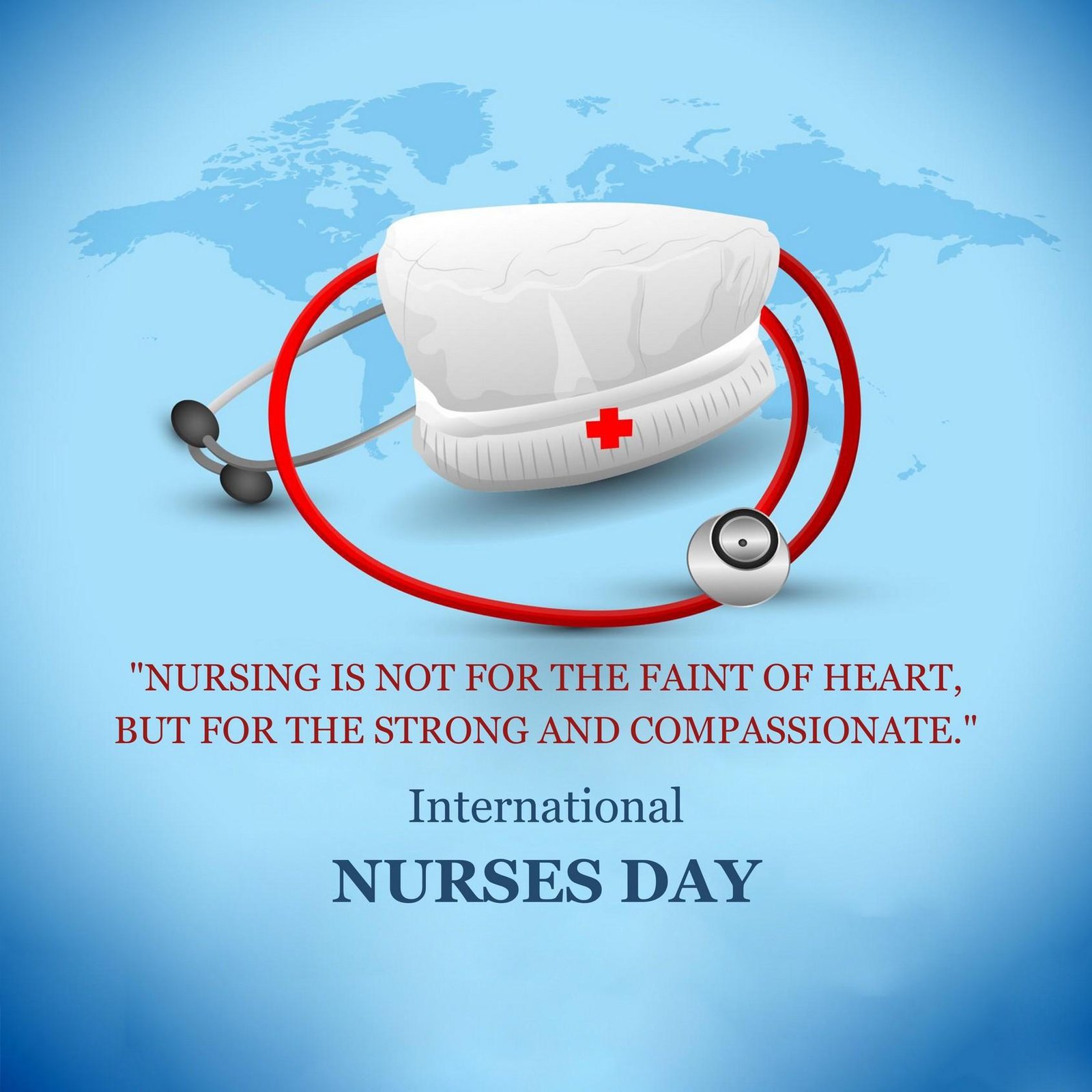 HISTORY OF INTERNATIONAL NURSES DAY
International Nurses Day is an annual observance held on May 12 to honor the significant contributions made by nurses to society. It was officially recognized and established by the International Council of Nurses (ICN) in 1974. This date is not random but rather marks the birthday of Florence Nightingale, a renowned nurse, statistician, and social reformer widely considered the founder of modern nursing.
Florence Nightingale was born on May 12, 1820, in Florence, Italy. She made a name for herself during the Crimean War, where she and her team of nurses greatly improved the unsanitary conditions at a British base hospital, reducing the death count by two-thirds. Her efforts not only revolutionized healthcare but also paved the way for nursing to be recognized as a profession.
The idea of celebrating nurses' work on a specific day, however, came much later. Various nations and organizations had their individual nursing days, but it wasn't until 1953 that Dorothy Sutherland, an official with the U.S. Department of Health, Education, and Welfare, proposed a "Nurses Day" to President Eisenhower, who didn't act on the suggestion. The following year, National Nurses Week was observed in October, marking the 100th anniversary of Nightingale's mission to Crimea.
HOW TO CELEBRATE INTERNATIONAL NURSES DAY
Educate Yourself and Others:
Take the time to learn about the history and importance of nursing. Understand the challenges they face, the skills they possess, and their significant impact on patient care. Share this knowledge with others through social media, blogs, or casual conversations.
Express Gratitude:
Write heartfelt thank-you notes to the nurses in your life or in your local community. If you're an artist, you could also create a drawing or painting to show your appreciation. These gestures can mean a lot to someone who often works long hours under high stress.
Host an Appreciation Event:
If you're part of a community or organization, consider hosting a small event to celebrate the nurses in your area. It could be a simple luncheon, a small award ceremony, or even a relaxed gathering with music and snacks.
INTERNATIONAL NURSES DAY FOR THE UPCOMING 5 YEARS
| YEAR | DATE | DAY |
| --- | --- | --- |
| 2023 | 12 May | Friday |
| 2024 | 12 May | Sunday |
| 2025 | 12 May | Monday |
| 2026 | 12 May | Tuesday |
| 2027 | 12 May | Wednesday |
DOWNLOAD YOUR POST IN JUST A FEW CLICKS

LOGIN
First, log in with your mobile no. and fill in your profile

SELECT CATEGORY
Select your category from 150+ business category

GET STARTED
Now, You are ready to download Your Post.
WHY CHOOSE PICWALE?
Do you still send wishes (posts) sent by someone else to your friends and customers? Or do you download from Google and send greetings to your friends and customers? Do you still take screenshots of other people's WhatsApp status?
chaiwale, juicewale at most, shares the same post sent by someone else because he does not know how to edit / design photos.
One thing is clear from all these things in Today's world branding is very important. Because branding can give a new identity to your business, develop a good trust with customers and grow your business, everyone needs branding to increase their business. Whether it is chaiwale, juicewale, be it paanwale or foodwale.
High and low-class merchants hire agencies for branding, which is impossible for a lower-class trader (e.g.- chaiwale, paanwale, juicewale, salonwale, tailor). To fulfill this need, we have brought "picwale" app for you so that now you can also send wishes to your friends and customers without any design skills. Just one app, one-time profiling, and getting 100% readymade posts for social channels, WhatsApp status, Instagram reels, etc.
Whether you are a small business or a medium business person, whether you are a juice wale, chai wale, or a farmer, it is not necessary that you should have design skills to create a post. From Now, You can create a post for your business on the Picwale app in just a few clicks. We have allowed the same design to be made in different languages and ratios.
Picwale App fulfills your requirement for WhatsApp Status, Instagram Reels, Facebook Stories, Snapchat Post, Pinterest Post, LinkedIn Post, etc. You can download posts for all these platforms in just a few clicks.
You can share birthday wishes, congratulations, event posts, and brand posts with your friends, customers, and relatives, and that too in your own language.
OUR APP FEATURES
EASIEST INTERFACE

Shortlist/Reminder Designs
Multiple Language/Ratio
No Ads & Watch Credit
BIGGEST DATABASE

Royalty-Free Images
No Attribution Required
Adding 100 New Designs Per Day
LOWEST PRICING

120 Designs Free
Blank Image Download
Premium Designs < 1 Rupee