READYMADE NATIONAL CONSUMER DAY POST
The rights of all consumers are celebrated and promoted across India annually on National Consumer Day, December 24. Consumers hold the most power in buying and selling goods. Where the west has properly established consumer rights, India is still striving to highlight its national consumer movement and stand in solidarity with it. With e-commerce gaining more and more popularity, consumers need to be aware of and exercise their rights and responsibilities.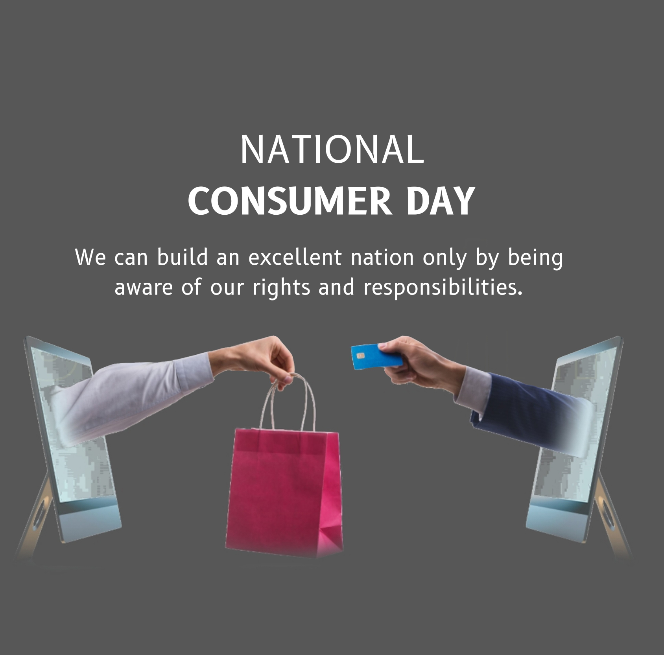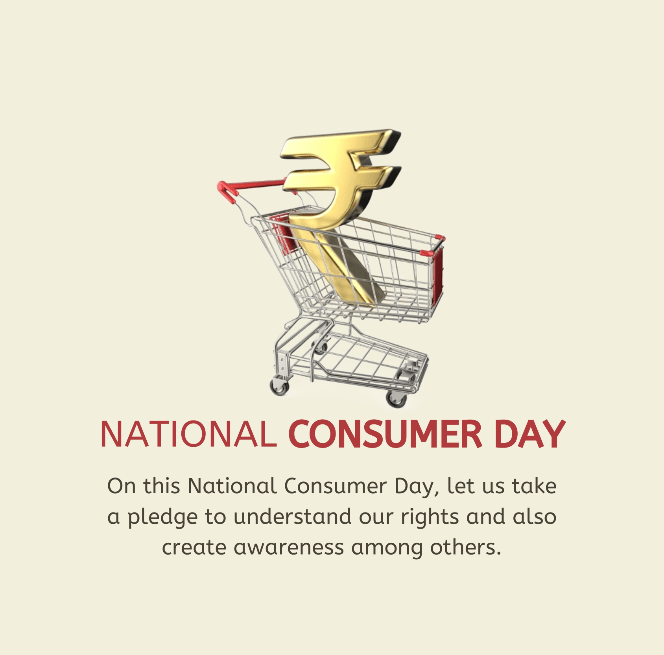 HISTORY OF NATIONAL CONSUMER DAY
In India, the rights of consumers were taken seriously when the Consumer Protection Act of 1986 was enacted. This bill aimed to safeguard the consumer against exploitation like selling defective goods, unfair trade, fraudulence, and deficiency in services.
Over the years, India's economy has transformed, significantly altering how many Indians shop and travel. This resulted from the rising market competition, innovations, and increasing presence of e-commerce services, which expanded the options available to consumers. So the tried-and-trusted habits of the consumer have been disrupted, which created a need for the Consumer Protection Act to be revised and revamped. Taking this dynamic and advanced marketplace into perspective, India's parliament passed the updated Consumer Protection Bill on August 6, 2019.
The bill, commonly known as CPA 2019, received approval from the President of India on August 9, 2019. After that, the Ministry of Consumer Affairs, Food and Public Distribution declared July 20, 2020, for the CPA 2019 to come into effect.
The Consumer Protection Acts of both 1986 and 2019 are complemented by the Right to Information Act, which made the governance processes of India transparent to the citizens and included vast implications for consumer rights. These include the right to safety, the right to information, the right to choose, and the right to consumer education.
The idea of a Consumer Day is also observed globally. Inspired by President John F. Kennedy, general guidelines were set out by the United Nations for consumer protection. In 1983, March 15 was the annual celebration of World Consumer Day.
HOW TO CELEBRATE NATIONAL CONSUMER DAY?
Campaign for a change.
Look for local events in your community geared towards raising awareness of consumer rights and campaigning on areas of public policy that require a change.
Call out violators.
It happens far too often that we get duped by a business or service and decide to let it slide. You can post about these incidents so that other consumers are aware of this and know which practices and businesses to avoid.
NATIONAL CONSUMER DAY DATES FOR THE UPCOMING 5 YEARS
| YEAR | DATE | DAY |
| --- | --- | --- |
| 2022 | 24 December | Saturday |
| 2023 | 24 December | Sunday |
| 2024 | 24 December | Tuesday |
| 2025 | 24 December | Wednesday |
| 2026 | 24 December | Thursday |
DOWNLOAD YOUR POST IN JUST A FEW CLICKS

LOGIN
First, log in with your mobile no. and fill in your profile

SELECT CATEGORY
Select your category from 150+ business category

GET STARTED
Now, You are ready to download Your Post.
WHY CHOOSE PICWALE?
Do you still send wishes (posts) sent by someone else to your friends and customers? Or do you download from Google and send greetings to your friends and customers? Do you still take screenshots of other people's WhatsApp status?
chaiwale, juicewale at most, shares the same post sent by someone else because he does not know how to edit / design photos.
One thing is clear from all these things in Today's world branding is very important. Because branding can give a new identity to your business, develop a good trust with customers and grow your business, everyone needs branding to increase their business. Whether it is chaiwale, juicewale, be it paanwale or foodwale.
High and low-class merchants hire agencies for branding, which is impossible for a lower-class trader (e.g.- chaiwale, paanwale, juicewale, salonwale, tailor). To fulfill this need, we have brought "picwale" app for you so that now you can also send wishes to your friends and customers without any design skills. Just one app, one-time profiling, and getting 100% readymade posts for social channels, WhatsApp status, Instagram reels, etc.
Whether you are a small business or a medium business person, whether you are a juice wale, chai wale, or a farmer, it is not necessary that you should have design skills to create a post. From Now, You can create a post for your business on the Picwale app in just a few clicks. We have allowed the same design to be made in different languages and ratios.
Picwale App fulfills your requirement for WhatsApp Status, Instagram Reels, Facebook Stories, Snapchat Post, Pinterest Post, LinkedIn Post, etc. You can download posts for all these platforms in just a few clicks.
You can share birthday wishes, congratulations, event posts, and brand posts with your friends, customers, and relatives, and that too in your own language.
OUR APP FEATURES
EASIEST INTERFACE

Shortlist/Reminder Designs
Multiple Language/Ratio
No Ads & Watch Credit
BIGGEST DATABASE

Royalty-Free Images
No Attribution Required
Adding 100 New Designs Per Day
LOWEST PRICING

120 Designs Free
Blank Image Download
Premium Designs < 1 Rupee