READYMADE WORLD TELECOMMUNICATION DAY POST
Today, we celebrate a global event that acknowledges the transformative power of communication technologies in our lives: World Telecommunication Day. This day, observed annually on May 17th, offers a unique opportunity to reflect on how far we've come in terms of technological advancements and to anticipate where we are headed next. World Telecommunication Day commemorates the founding of the International Telecommunication Union (ITU) on May 17th, 1865. This specialized agency of the United Nations has been at the forefront of global telecommunication standards and policies, facilitating smooth, efficient, and equitable access to and use of the global telecommunication networks.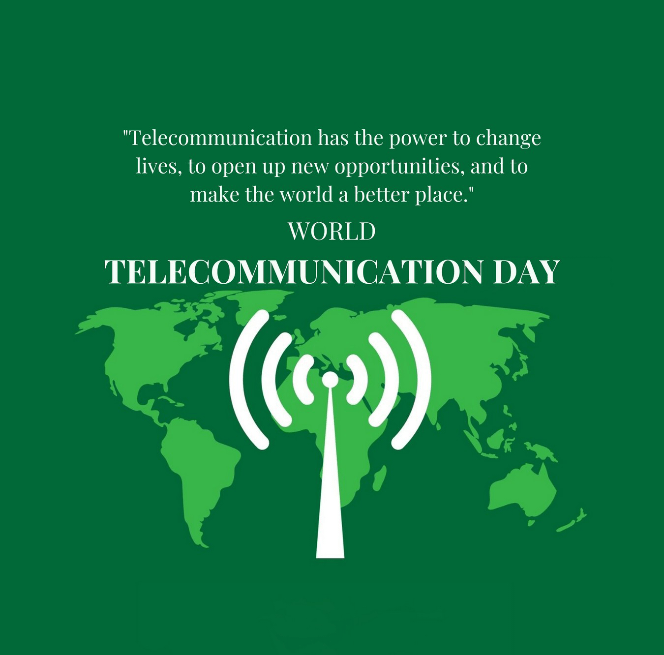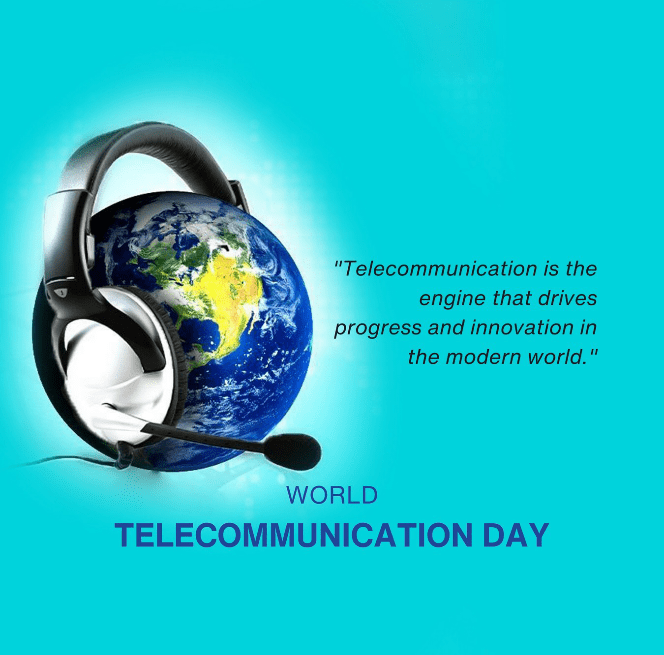 HISTORY OF WORLD TELECOMMUNICATION DAY
The origins of World Telecommunication Day date back to May 17, 1865, when the International Telegraph Union (ITU) was established in Paris. The ITU was the precursor to what we now know as the International Telecommunication Union. With the intention of facilitating and standardizing telegraphy services all over the world, 20 European states formed it. The establishment of the ITU marked the beginning of coordinated global efforts to develop and regulate communication technologies.
Fast forward over a century to 1969, when the ITU decided to commemorate the founding of the International Telegraph Union by celebrating World Telecommunication Day annually on the 17th of May. The primary aim of this day was to generate global awareness about the societal changes brought about by the Internet and new technologies, and to consider how to reduce the digital divide.
In November 2005, at the World Summit on the Information Society in Tunis, it was decided to combine World Information Society Day (which was also celebrated on May 17) with World Telecommunication Day. From then on, the day is known as World Telecommunication and Information Society Day (WTISD). The objective of WTISD is to help raise awareness of the possibilities that the use of the Internet and other information and communication technologies (ICT) can bring to societies and economies, as well as ways to bridge the digital divide.
HOW TO CELEBRATE WORLD TELECOMMUNICATION DAY
Use Social Media:
Spread the word about World Telecommunication Day on your social media platforms. Use this opportunity to share interesting facts, historical milestones, or the latest advancements in telecommunications. Remember to use the appropriate hashtags to increase the visibility of your posts.
Learn More:
Take some time to educate yourself about the development of telecommunications. This could be anything from reading about the invention of the telephone to understanding the workings of the internet and mobile technology.
Support Digital Inclusion:
Advocate for digital inclusion and the democratization of access to telecommunications. This can be done by promoting policies that support equal access, contributing to organizations that work on this issue, or even offering to teach digital skills in your community.
WORLD TELECOMMUNICATION DAY FOR THE UPCOMING 5 YEARS
| YEAR | DATE | DAY |
| --- | --- | --- |
| 2023 | 17 May | Wednesday |
| 2024 | 17 May | Friday |
| 2025 | 17 May | Saturday |
| 2026 | 17 May | Sunday |
| 2027 | 17 May | Monday |
DOWNLOAD YOUR POST IN JUST A FEW CLICKS

LOGIN
First, log in with your mobile no. and fill in your profile

SELECT CATEGORY
Select your category from 150+ business category

GET STARTED
Now, You are ready to download Your Post.
WHY CHOOSE PICWALE?
Do you still send wishes (posts) sent by someone else to your friends and customers? Or do you download from Google and send greetings to your friends and customers? Do you still take screenshots of other people's WhatsApp status?
chaiwale, juicewale at most, shares the same post sent by someone else because he does not know how to edit / design photos.
One thing is clear from all these things in Today's world branding is very important. Because branding can give a new identity to your business, develop a good trust with customers and grow your business, everyone needs branding to increase their business. Whether it is chaiwale, juicewale, be it paanwale or foodwale.
High and low-class merchants hire agencies for branding, which is impossible for a lower-class trader (e.g.- chaiwale, paanwale, juicewale, salonwale, tailor). To fulfill this need, we have brought "picwale" app for you so that now you can also send wishes to your friends and customers without any design skills. Just one app, one-time profiling, and getting 100% readymade posts for social channels, WhatsApp status, Instagram reels, etc.
Whether you are a small business or a medium business person, whether you are a juice wale, chai wale, or a farmer, it is not necessary that you should have design skills to create a post. From Now, You can create a post for your business on the Picwale app in just a few clicks. We have allowed the same design to be made in different languages and ratios.
Picwale App fulfills your requirement for WhatsApp Status, Instagram Reels, Facebook Stories, Snapchat Post, Pinterest Post, LinkedIn Post, etc. You can download posts for all these platforms in just a few clicks.
You can share birthday wishes, congratulations, event posts, and brand posts with your friends, customers, and relatives, and that too in your own language.
OUR APP FEATURES
EASIEST INTERFACE

Shortlist/Reminder Designs
Multiple Language/Ratio
No Ads & Watch Credit
BIGGEST DATABASE

Royalty-Free Images
No Attribution Required
Adding 100 New Designs Per Day
LOWEST PRICING

120 Designs Free
Blank Image Download
Premium Designs < 1 Rupee