READYMADE WORLD WATER DAY POST
World Water Day is an annual event celebrated every year on March 22nd. This event was made to bring attention to the many problems around the world that have to do with water and to encourage the sustainable management of freshwater resources. World Water Day is an international day of observance and action, with events held in more than 100 countries around the world. Water conservation campaigns, water conservation education programmes, marches, rallies, and festivals are all ways to get people to understand how important it is to protect our water resources. On World Water Day, people, groups, and governments are asked to commit to doing something to help protect and save our water resources.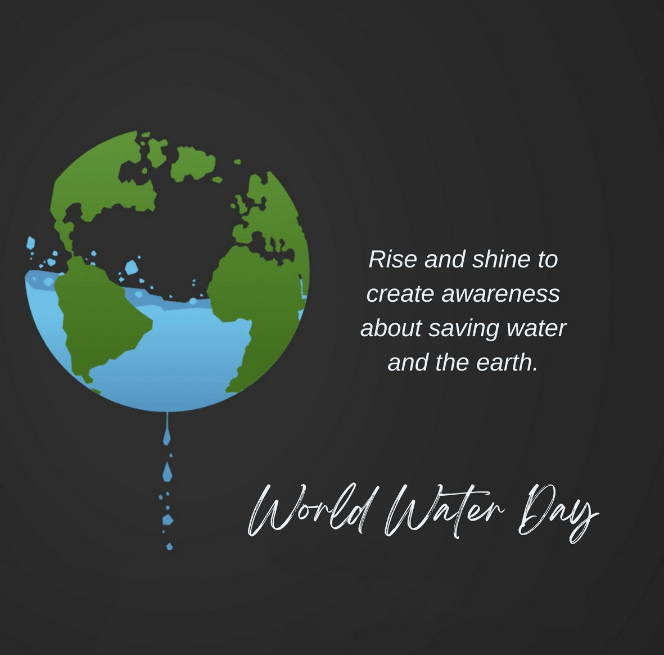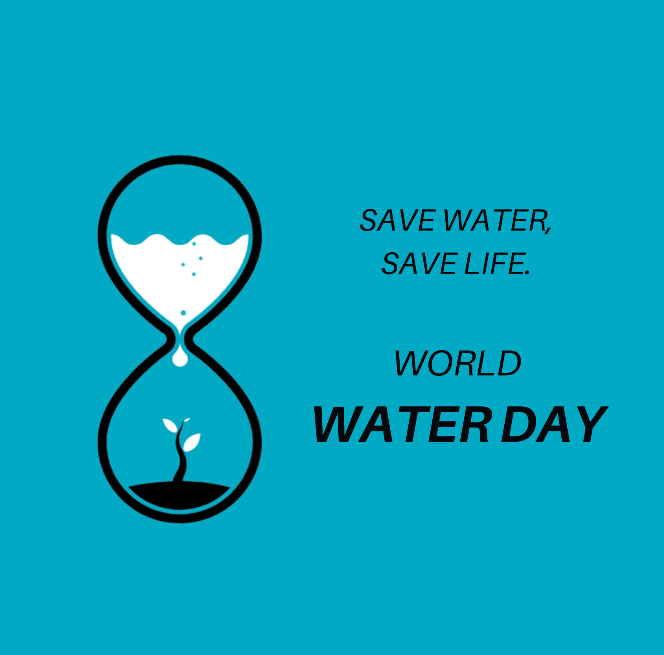 HISTORY OF WORLD WATER DAY
World Water Day is an international observance day, celebrated on March 22 every year. In order to promote the sustainable management of freshwater resources and raise awareness of the value of freshwater, the United Nations General Assembly designated it in 1992. The day is celebrated around the world with a variety of events and activities, including educational events, concerts, conferences, and campaigns.
Every year, the United Nations marks World Water Day by focusing on a different water-related theme. The theme for 2023 is "Water and Climate Change". The focus of the day is to raise awareness of the increasing impact of climate change on water resources and to encourage governments, organisations, communities, and individuals to take action to address the challenge.
World Water Day is also a chance to think about how far we've come towards achieving Sustainable Development Goal 6, which is to make sure that everyone has access to clean water and toilets by 2030. The day has been celebrated since 1993 and has grown in scope and reach each year. As of 2023, World Water Day has been celebrated in more than 180 countries.
HOW TO CELEBRATE WORLD WATER DAY
Educate Yourself.
Take some time to research the state of water in the world and learn about the challenges and solutions that exist to protect the environment and ensure access to clean water for everyone
Save Water at Home
Get in the habit of conserving water at home by taking shorter showers, turning off the tap when brushing your teeth, and using water-efficient appliances.
Make a Donation.
Think about giving money to groups that help people get clean water and fight for water conservation and protection.
WORLD WATER DAY FOR THE UPCOMING 5 YEARS
| YEAR | DATE | DAY |
| --- | --- | --- |
| 2023 | 22 March | Wednesday |
| 2024 | 22 March | Friday |
| 2025 | 22 March | Saturday |
| 2026 | 22 March | Sunday |
| 2027 | 22 March | Monday |
DOWNLOAD YOUR POST IN JUST A FEW CLICKS

LOGIN
First, log in with your mobile no. and fill in your profile

SELECT CATEGORY
Select your category from 150+ business category

GET STARTED
Now, You are ready to download Your Post.
WHY CHOOSE PICWALE?
Do you still send wishes (posts) sent by someone else to your friends and customers? Or do you download from Google and send greetings to your friends and customers? Do you still take screenshots of other people's WhatsApp status?
chaiwale, juicewale at most, shares the same post sent by someone else because he does not know how to edit / design photos.
One thing is clear from all these things in Today's world branding is very important. Because branding can give a new identity to your business, develop a good trust with customers and grow your business, everyone needs branding to increase their business. Whether it is chaiwale, juicewale, be it paanwale or foodwale.
High and low-class merchants hire agencies for branding, which is impossible for a lower-class trader (e.g.- chaiwale, paanwale, juicewale, salonwale, tailor). To fulfill this need, we have brought "picwale" app for you so that now you can also send wishes to your friends and customers without any design skills. Just one app, one-time profiling, and getting 100% readymade posts for social channels, WhatsApp status, Instagram reels, etc.
Whether you are a small business or a medium business person, whether you are a juice wale, chai wale, or a farmer, it is not necessary that you should have design skills to create a post. From Now, You can create a post for your business on the Picwale app in just a few clicks. We have allowed the same design to be made in different languages and ratios.
Picwale App fulfills your requirement for WhatsApp Status, Instagram Reels, Facebook Stories, Snapchat Post, Pinterest Post, LinkedIn Post, etc. You can download posts for all these platforms in just a few clicks.
You can share birthday wishes, congratulations, event posts, and brand posts with your friends, customers, and relatives, and that too in your own language.
OUR APP FEATURES
EASIEST INTERFACE

Shortlist/Reminder Designs
Multiple Language/Ratio
No Ads & Watch Credit
BIGGEST DATABASE

Royalty-Free Images
No Attribution Required
Adding 100 New Designs Per Day
LOWEST PRICING

120 Designs Free
Blank Image Download
Premium Designs < 1 Rupee